Activities
ACTIVITIES & TOURS
Adventure awaits you at the Grand Hotel. The proximity to the Grand Canyon South Rim means that visitors can choose from a multitude of tours and experiences departing from the Grand Hotel every day. Regardless of your age or activity level, our Grand Hotel staff can assist you find the adventure that is right for your group.
2023 Fee Free Days in Grand Canyon National Park
January 16 – Martin Luther King, Jr. Day
April 22 – First Day of National Park Week/National Junior Ranger Day
August 4 – Anniversary of the Great American Outdoors Act
September 23 – National Public Lands Day
November 11 – Veterans Day
Key Features & Highlights
Explore the Canyon from the air by airplane or helicopter
Rafting adventures available for all levels of intensity
Various hiking and guided tours are available daily, departing from the Grand Hotel
GRAND CANYON MULE RIDES
If you don't feel like using your own two feet to get around, why not try a mule or horseback riding adventure and explore the wild west the way it's been seen for centuries. Enjoy a trail ride in the park or through the Kaibab Forest. Mule rides originate inside the park, and there are horse stables located less than 2 miles from the Grand Hotel. (Please note that the mule rides offer canyon views, the horse rides do not go into or view the Grand Canyon).
Highlights
Numerous tours to choose from
Tours departing daily
Pick up from the Grand Hotel can be arranged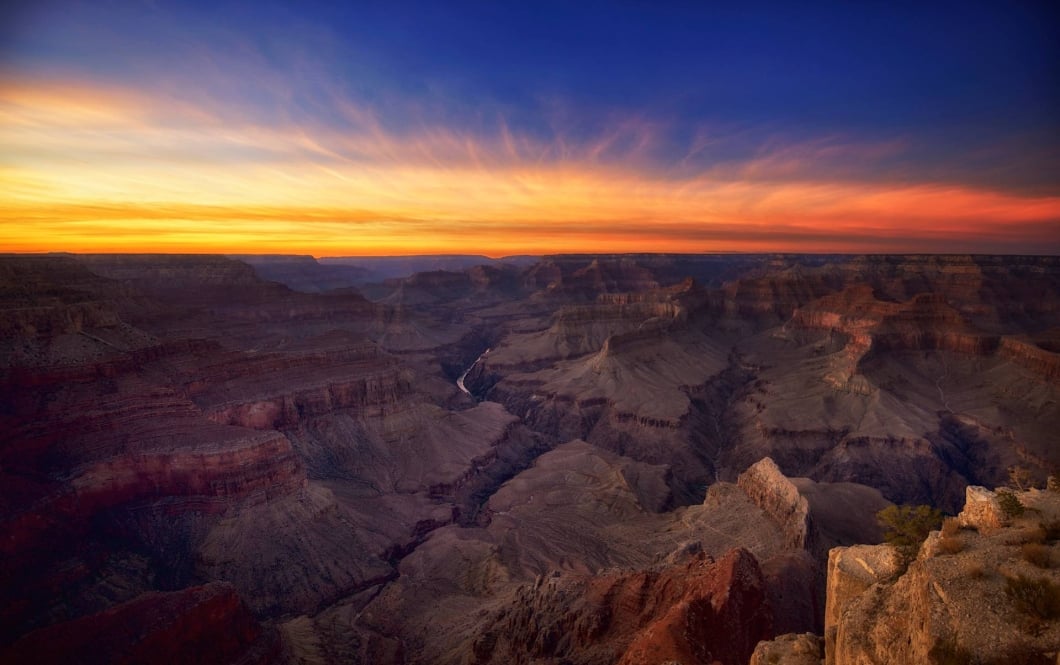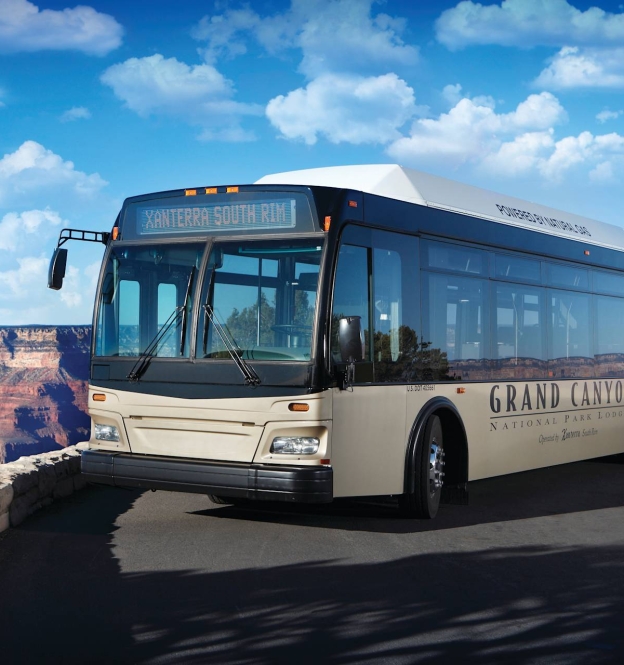 INTERPRETIVE IN-PARK MOTORCOACH TOURS
Board one of Xanterra's comfortable environmentally friendly coaches and experience a guided interpretive tour through one of the most beautiful places on earth, Grand Canyon! Let our skilled drivers take the stress out of navigating the park roads or finding a place to park while you relax and enjoy the spectacular views of the Canyon. Choose a tour that fits your schedule and interests. There are several different options. Take the time to learn some of the captivating history and geology of this timeless location. Tours can be booked at any in-park Tour Desk and depart from Maswik and Bright Angel Lodge. All In-Park tours feature a trained driver-naturalist, who will provide an informative and captivating narrative throughout your tour of the park.
Grand Canyon Railway
Since 1901, the Grand Canyon Railway and Hotel has been taking passengers on a fabled journey to the heart of one of the seven wonders of the world. Grand Canyon Railway is more than just a mode of transportation: it's a trip back in time on lovingly restored rail cars with entertaining musicians and the antics of cowboy characters. Out your window, the terrain changes from high desert to prairie, prairie to pine. It's a view that's ever-changing until you come across a view so brilliant, it could very well change you. All aboard to the Grand Canyon to Make a Grand Trip the Grandest!
Highlights
Take a historic train directly into the park
Entertainment from beginning to end from musicians, cowboys, and staff
Steam and diesel trains available